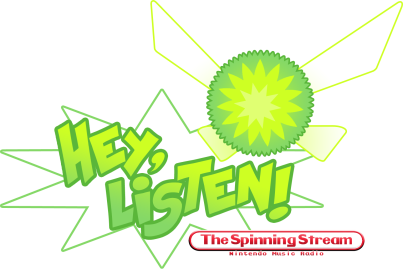 Hosts: The Spinning Ceiling (Station Staff)
Nova Alamak, Siofra, NaviFae, JetForceGemini360, Squidgee, Shuri, MegaMan36
Airing: Fridays @ 4:00 PM PST, prerecorded monthly
EMAIL: nova.alamak©gmail.com
Show Description: The official Nintendo news-talk podcast of The Spinning Stream! We talk everything Nintendo (sometimes even more) and tackle the news of the last month. Additionally, we get into the deeper discussions surrounding popular topics to do with Nintendo franchises, as well as answer your email questions live! Email
nova.alamak@gmail.com
any questions you have for the staff, OR any Nintendo-related trivia you would like to challenge us with! Episodes are also podcasted directly to
http://feeds.feedburner.com/tssheylisten
SEGMENTS:
NINTENDO INDIRECT
Each member of the panel will bring a news story to talk about and everyone will weigh in! Often we come off as fanboys/fangirls, while at other times we're the harshest of critics! Hilarity ensues as we attempt to speak seriously about real happenings concerning Nintendo and the video game industry at large.
STOP 'N SWOP
The most intense discussions about the most intriguing and often times controversial Nintendo-related topic of the week! Have a series timeline debate? Unsolved mysterious cartridge data? Controversial depiction of a character archetype? Send 'em our way, because we're here to talk about it!
PARAKARRY'S MAILBAG
The panel answers any and all questions (within reason) that come to our mailbag (
nova.alamak@gmail.com
) for your own entertainment. Feel free to bombard us! We love hearing from listeners, we're excited to get to respond to them.
CHANCE TIME!
Any trivia questions we get that you want to challenge the staff are tackled here. Give us tough ones from any Nintendo franchise and we'll do our best--as for whether or not that conquers your most puzzling trivia, you'll have to listen to find out!